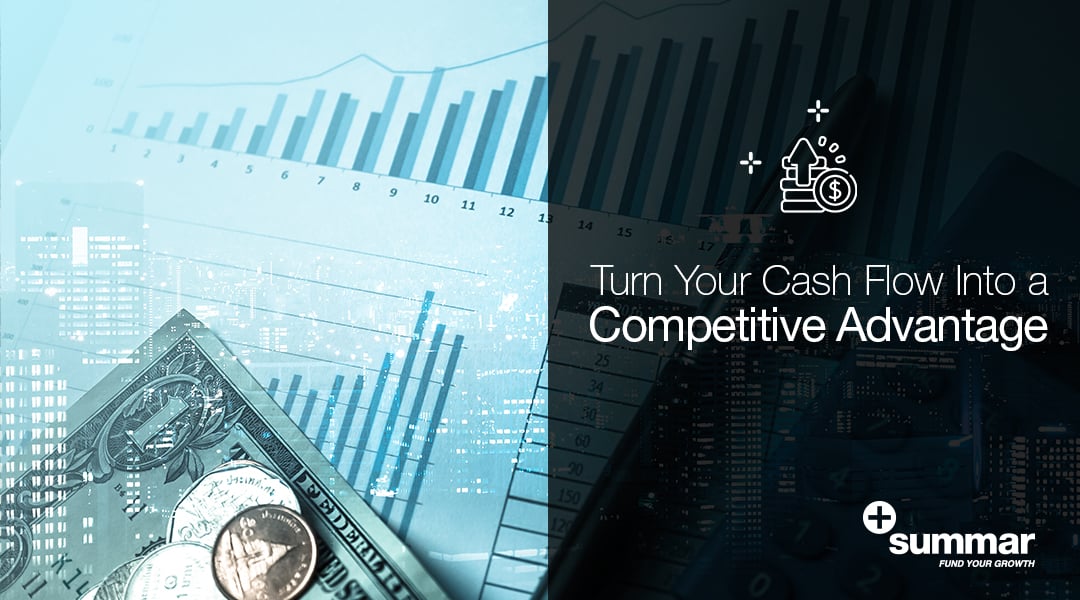 It's no secret that cash flow, or the lack of it, is a risk factor for many companies. But there is a way for your company to improve it and even turn it into a competitive advantage.
Now you can listen to our blog posts!
When your cash flow is positive, you have the necessary working capital to finance your operations. You can access volume discounts and increase your negotiating power, allowing you to improve your relationships with suppliers, spend less time and money, and allocate financial resources to increase your sales and income.
Altogether, these advantages can place your company in a better position than its competition and provide you with more growth opportunities. In fact, controlling cash flow can be a strategic weapon, even though achieving so takes a lot of effort.
Invoice financing, or factoring, is a unique funding solution that can help you gain that control over cash flow. It's essentially a line of credit tied to your company's accounts receivable. Here is why:
There's no need for real estate security or capital reimbursement requirements.

You'll have access to money in advance to focus on seizing business opportunities,

cover running costs,

pay debts,

increase inventory orders or

increase purchase orders steadily.
This means that your business will be free of many cash flow constraints that most companies often face.
Here are some ways factoring can help you outpace your competitors and achieve a sustainable competitive advantage.
Improve debt turnover
Late payments, even for just a few days, can significantly impact your company's ability to inject money into sales initiatives and increase profitability. For example, for a business earning more than US $6 million per year (assuming an interest rate of 10 percent per year), a three-day increase in debt turnover will equate to nearly US $5,000 in interest. That can lead to a noticeable cost increase for many small and medium-sized businesses. Exercising a credit control function through factoring can reduce this risk and help you obtain significant savings, freeing these funds for activities to boost your company's value.
Access money quickly
Agility is an increasingly important characteristic in the corporate world. The ability to respond quickly to market opportunities, such as acquiring a competitor, delivering a project in record time, or winning a good export contract, is crucial to outperforming your industry peers. In a typical factoring scenario, you can receive nearly the entire value of approved invoices within 24 hours. Such access to capital would allow you to invest in growth opportunities almost at the same time you make a sale.
Reduce the costs of your accounts receivable
An efficient and dedicated accounts receivable department is vital to all businesses, but it can be costly. Having an ally expert in factoring and collections will allow you to benefit from best practices, improve debt turnover, and ensure debtors pay faster.
Increase the trust of your customers
An appropriate factoring service will help you retain customers on attractive terms. Clients will appreciate the increased stability of your trades and will be more likely to award you contracts. Plus, quick access to funds allows you to take on new business while your competitor is stuck waiting months for payments.
Learn more: What Is Freight Factoring?
Invest in innovation
Research, development, and innovation are usually at the core of success for companies, as they reveal new market opportunities and give them an advantage over slower-moving rivals. They require cash. Stronger cash flow would allow you to set aside a percentage of revenue for new initiatives that can help long-term growth.
One of the fastest and safest options to easily finance your cash flow is factoring. Thus, you will always have the necessary resources to optimize your cash flow to the maximum, with the helping hand of a reliable factor.
Find out about Summar Financial's personalized factoring services here.