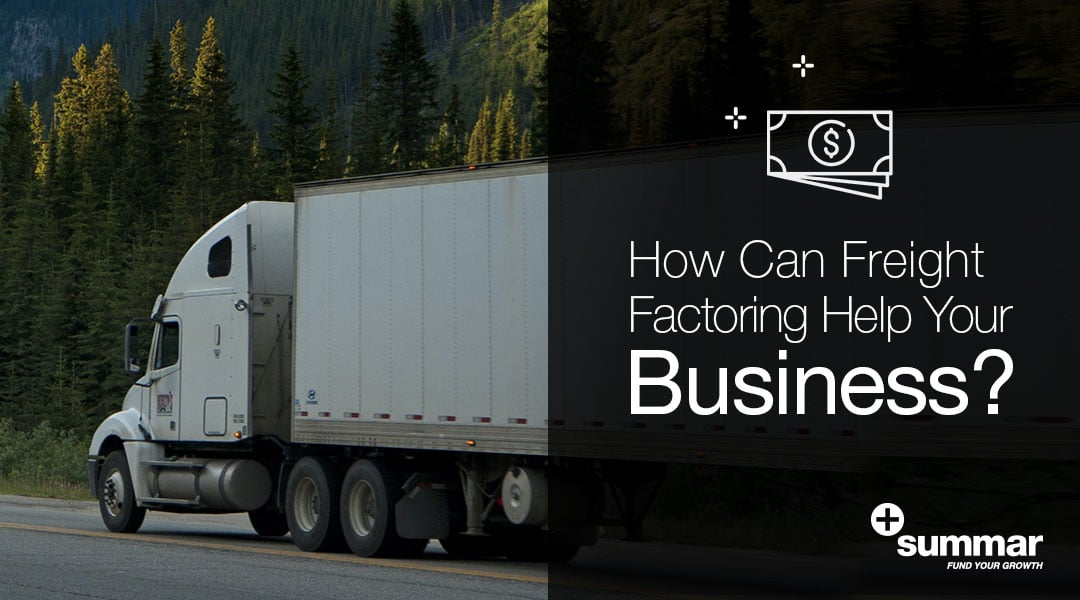 If you are running a trucking company whether it be one truck or fifty trucks, there is one thing you all have in common: waiting to get paid. In the transportation industry waiting is just a part of the business, freight factoring has emerged as the leading funding solution for trucking companies all over the US.
What is Freight Factoring?
Freight factoring is the process of selling your accounts receivables to a factoring company to get cash immediately, while the factor then waits the 30-60 days established in the payment terms to collect from your customer. The factoring company will take a small percentage of the invoice as a fee, but factoring is one of the most common ways that trucking companies can improve their cash flow while still operating, especially new and smaller carriers that had to incur a debt to cover start-up expenses or operating costs.
It not only eliminates the wait and stress that comes from awaiting long payment terms, but with factoring in place, you will have cash available on the same day and ensure you are never low on funds. You can be ready for unplanned situations, such as unexpected repairs, while keeping your truck moving. We know that if the wheels are rolling, money is coming in.
Freight factoring gives you the opportunity to grow your business because the more you move, the more you earn, and having more money available allows you to continue to invest in your company's growth.
Freight factoring offers you flexibility
Since most trucking companies want to work with businesses with the shortest payment terms, having a factoring company that is willing to wait up to 60 days, will ensure that you won't have to turn down any customers or better and longer paying loads.
In addition to factoring being a cash flow solution, the best in the business has so much more to offer. At Summar Financial, our expertise is trucking. Our program and offering is based on what our clients want and need to keep their trucks rolling, and their businesses can be successful. We offer unlimited credit checking, so that you don't have to worry about someone who won't pay. Our non-recourse factoring program offers just that, you sell your invoices to the factoring company whom, under certain pre-negotiated terms, purchases your invoices without any responsibility back to your company. In other words, the factoring company purchases your receivables and will assume the risk of non-payment.
You can also take advantage of our fuel advances, fuel discounts, and availability on extended hours on weekdays and Saturdays. Our in-house professional collections team will ensure you never have to chase your money again.
Working with professionals that are in the know, is the best decision you can make for your business. Empower your business by working with the experts at Summar.
For more information or to apply for a Freight Factoring facility, click here.