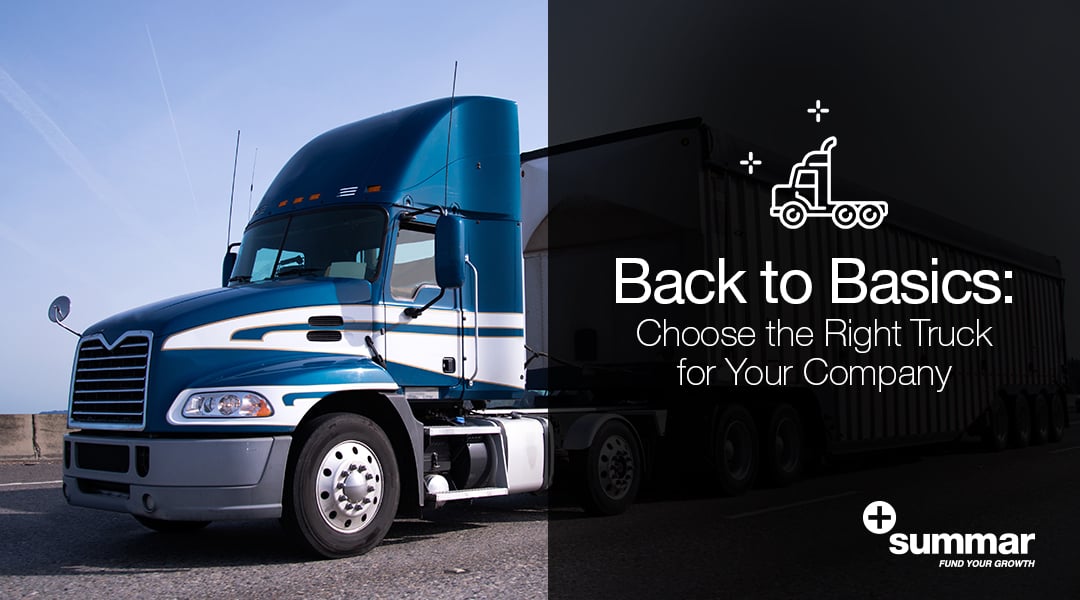 If you are starting a trucking company or looking to expand your fleet to take better hauls, you must learn how to pick the perfect truck for your business. Selecting the best options requires understanding the freight market, your needs, and the type of loads you are used to transporting.
Picking the perfect truck is a crucial step for your trucking business. Here we show you what vehicles are out there and what is your best option for equipping your fleet.
Semi-Trailer and 18-Wheeler
A semi-trailer is a commercial trucking trailer that has wheels on the back. The trailer must be supported by a vehicle that can pull it. This is a towing vehicle, commonly called an 18-wheeler, because there is a combined total of 18 wheels with the truck and the trailer.
The 18-wheeler may operate without a semi-trailer, which is called bobtailing. A used semi-trailer and 18-wheeler cost $100,000, whereas brand-new semi-trailer trucks cost $250,000 or more.
How to Drive a Semi-Trailer or 18-Wheeler
To drive a semi-trailer truck, aka an 18-wheeler, you must have a commercial driver's license or CDL. This license comes from the Department of Transportation (DOT), and all states have local Department of Driver's License (DDL) offices that distribute CDLs.
To earn a CDL, drivers must pass a CDL exam and receive entry-level driver training as determined by the Federal Motor Carrier Safety Administration (FMCSA). In addition, new drivers must have a postsecondary nondegree award, such as a diploma or certificate, to apply for a CDL.
Flat Bed Trailer
A flatbed trailer is a semi-trailer with a wooden slatted bottom and no sides—a flatbed trailer costs around $30,000, used or new. The flatbed trailer is the most common for general freight hauling. You can also haul oversized freight with a flatbed trailer, adding more value to your trucking company. However, oversized cargo - freight exceeding 80,000 pounds or 53 feet in length and 12 feet in height - requires additional permits from local authorities to haul.
Step Deck Trailer
Step deck trailers are more expensive than flatbed trailers at about $60,000, used or new. However, the additional cost is to accommodate the increased height of the step deck trailer. This trailer allows for more clearance and the height of a load. You also have two levels that accommodate various haul types, such as oversized freight.
Box Truck Trailer
A box truck trailer is a commercial truck shorter than a semi-trailer and an 18-wheeler rig. This trailer is not full-sized and can only be used for regional freight hauls. Therefore, a box truck trailer cost is much cheaper at $14,000 used or $28,000 new. You also need a CDL to operate a box truck but not the same license class as an 18-wheeler.
Dry Van Trailer
A dry van trailer conceals freight and cargo that is weather sensitive. For example, if you have a trucking contract with a paper mill or food service industry, you may need a dry van trailer. This type of trailer costs between $30,000 and $60,000, depending on if it is used or new.
Learn more: Turn Your Cash Flow Into a Competitive Advantage
Reefer Trailer
A refrigerated trailer is a dry van trailer with a reefer unit attached to the trailer to keep cargo chilled, such as frozen foods. A reefer truck trailer is $70,000 used or $140,000 new, due to the technology involved with this temperature-controlled trailer.
Tanker Trailer
A tanker trailer is a round metal vessel that holds chemicals, liquids, and gasses. The use of a tanker trailer tends to be for truckers in the oil and gas industry and for dairy transport. You do need an additional endorsement on your CDL to be able to operate a tanker trailer. It is called the tank vehicle endorsement by the DOT and FMCSA.
Make Safe Investments With a Freight Factoring Program
Deciding to join the trucking industry or increasing your fleet to grow your business requires more dedication and effort in your strategy. That's why you need a financing partner that supports your growth by fastening your account receivables payments. With Summar's Freight Factoring Programs, you can increase your cash flow to make safer investments and guarantee the funding you need to keep hauling in any conditions. So make the right decision and join the funding revolution with us. Contact Summar today, and our agents will tell you more!