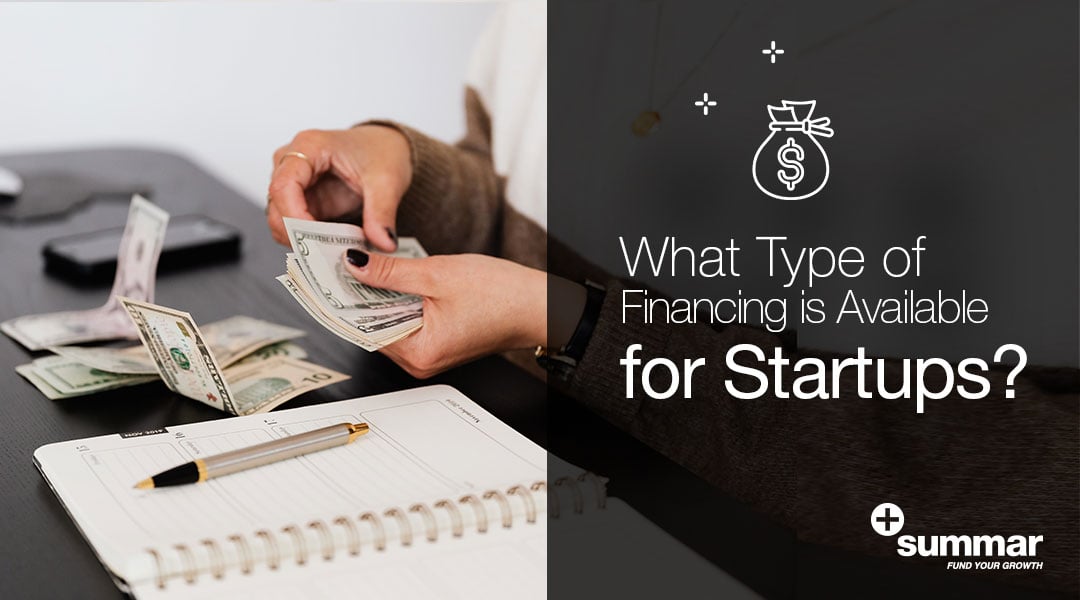 Every Startup needs access to capital, whether for initial rollout efforts, acquiring inventory, paying the first employee, among other needs that a company may face, but without any history or revenue, it becomes difficult to secure a loan. Therefore, when a conventional bank loan is not right for your company, there are plenty of other alternatives to finance your startup or grow your business.
Here are eight ways to finance your business:
This is a service that provides immediate funding on your sales by selling your company´s receivables (invoices) rather than waiting 30 to 90 days for payment. Besides, non-recourse factoring lines depend mostly on the creditworthiness of the account debtors rather than your company's financial performance.
Purchase Order Financing
One of the most common problems faced by startups is the inability to accept a large order since they don't have the cash to build and deliver the product. PO Financing becomes a good option as it allows to advance the required funds directly to the supplier. This kind of service is usually offered by factoring companies, because it is complementary to the factoring service in the sense that purchased receivables may serve as a collateral.
Angel Investors
An angel investor is an individual with private money willing to invest in early stage or startup companies in exchange for ownership equity or convertible debt. Typical shares granted to angels range from 10-50% of the business. This type of financing is commonly used on technology focused businesses that are established beyond the beginning startup stages. An angel not only provides money, but also mentorship for owners who are looking for more experienced partners. Angel investors can be found in online communities or through local universities.
Crowdfunding
When a startup has a well-thought business plan, it can present these ideas to the public through an online crowdfunding portal. These ideas are funded by crowds of people who are willing to invest in exchange for pre-orders, special gifts or simply because they want to help. However, there are some crowdfunding portals that allow owners to offer equity in exchange for investments. There are plenty of portals, so please make sure to read the fine print to choose the option that suits you best.
Home Equity Loans
It's common for business owners with equity in their home to seek for a home equity loan to fund their startups. The loan amount is determined by the value of the property and this value is determined by the appraiser of the lending institution. This loan is based on the difference between the current market value of the property and the current mortgage amount. With this type of loan you can expect a fixed interest rate and longer terms.
There is also another lending way, which is the Home Equity Line of Credit (HELOC). This is a revolving credit which, allows to draw funds over a set amount of time usually known as the "draw period" and at the end of this period, the credit lined can be renewed to continue withdrawing money. These types of loans require an excellent credit score.
Personal Financing
A startup owner may qualify for a personal credit line based on his or her credit score. A credit card for example can be acquired with less history and can be a viable alternative to start a business as long as the payments be as minimum as possible. With this financing alternative it's important to make cash flows forecasts as accurate as possible, to avoid affecting the personal credit score.
IRA Financing
Investment Retirement Account funds and 401(k) are two of the most accessible alternative funding sources these days. Technically, these are not true loans as it doesn't involve a lender and an evaluation of your credit history. This is basically an option to access a portion of your retirement plan, which has a repayment date plus interest.
Family and Friends
These are people that believe in you and your business plan without waiting to see first, if the idea works or not. It's important however to have a solid and serious business plan to follow in order to make things happen and so start building a credibility that can boost your business to the next level in the near future.
For entrepreneurs, managing the cash flow is one of the biggest challenges to run a business and so, one of the challenges that require to think creatively to innovate and survive. Among all of the above financing alternatives, factoring has been the most popular alternative because prestigious factoring companies tend to not segment the industry they work with and instead seek different solutions to finance your business.
Don't let financing become an impediment to run your business. Please contact us at Summar Financial, and explore our factoring and other financial solutions to help your business grow.