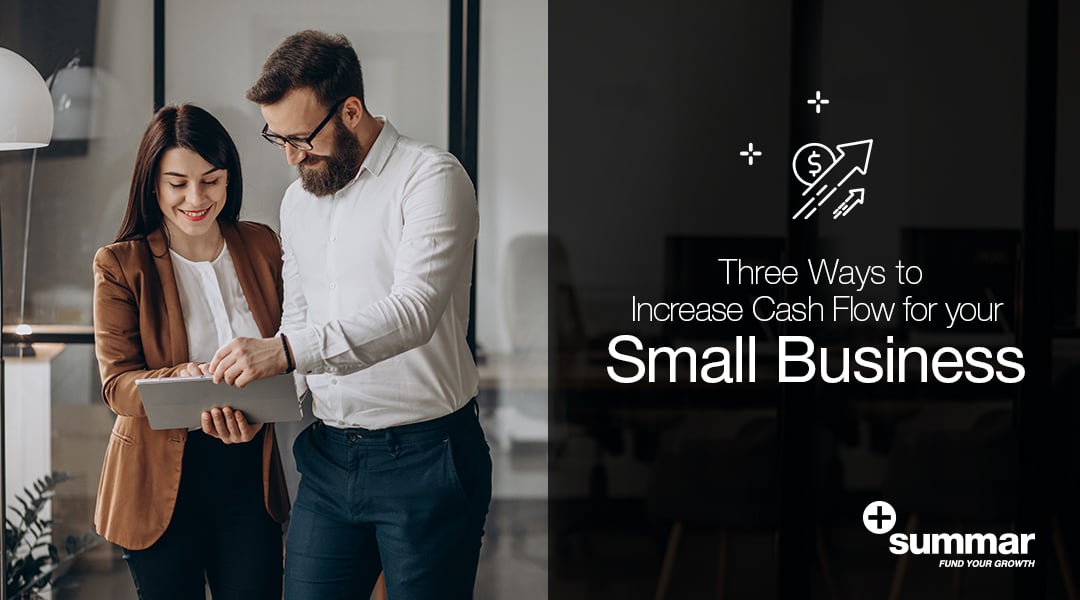 Business owners still believe cash flow is a top concern. In fact, a study published by Capital One suggests that cash flow is a concern keeping small business owners up at night. While this might seem shocking since small businesses create more jobs and make up 99.7 percent of all the businesses in the U.S., these entrepreneurs still have a hard time gaining access to cash.
Now you can listen to our blog posts!
Traditional financial solutions such as credit cards and cash are no longer the most viable options to fund small businesses. Today, business owners must find alternative methods to power their growth. If you're a small business owner trying to increase your cash flow, the following solutions are some of the ways to find the funding you need.
Increasing cash flow through crowdfunding
Crowdfunding has become a major solution for entrepreneurs looking to grow and expand their businesses. It is a strategy used to increase cash flow and validate business ideas. In fact, since Regulation Crowdfunding began in 2016, $127 million has been raised on crowdfunding platforms.
This means that more business owners are gaining access to the capital they need to grow. The operation mode of crowdfunding starts when a company invites business owners to create a profile. Then the company needs to build a campaign showcasing their idea for potential investors. The ability for entrepreneurs and small business owners to validate their ideas and receive cash flow is a trending choice.
An alternative to venture capital and bank loans
Securing venture capital isn't easy, but it's even harder to receive a bank loan, especially if you're a business owner. According to the U.S. Small Business Association (SBA), 80 percent of bank loan applications are rejected. Worse is the fact that 41 percent of the small businesses that lack access to capital are unable to grow. Surviving in today's increasingly competitive environment is a hard task for business owners.
To resolve this issue, some business owners are looking to alternative methods such as revenue-based funding. Instead of struggling to receive a loan, these companies will provide money in exchange for a percentage of future revenue. The payments are based on monthly cash flow, which allows business owners to only pay what they can afford.
Being able to secure financing and make flexible payments has become a viable solution for growth. Business owners don't have to fill out an application for a bank loan only to get rejected or receive high-interest rates that are not likely to decrease.
Using alternative currencies to fuel the power of trade
In the U.S., businesses operate at around 79 percent of their potential capacity. So, that means that more than 20 percent of their goods or services are going to waste. Due to this loss in cash flow, one of the most effective ways for business owners to increase their growth is to use their excess capacity as currency or lines of credit, without any cash investments or outlay involved. To do this, business owners must monetize their excess capacity by relying on alternative currencies that treat products or services as a form of capital.
This allows businesses to improve efficiency, while also paying for goods and services that may have been difficult to obtain due to a lack of cash.
The new horizon for small business growth
Whether small business owners use crowdfunding, alternative currencies, or revenue-based funding. All options help fuel business growth and increase cash flow. These solutions aren't going anywhere and alternative methods to funding and growth will keep popping up. Small business owners will lessen to look at banks and credit cards companies for help. This is why factoring may be the perfect option for your companies' funding. Discover how we do it at Summar!