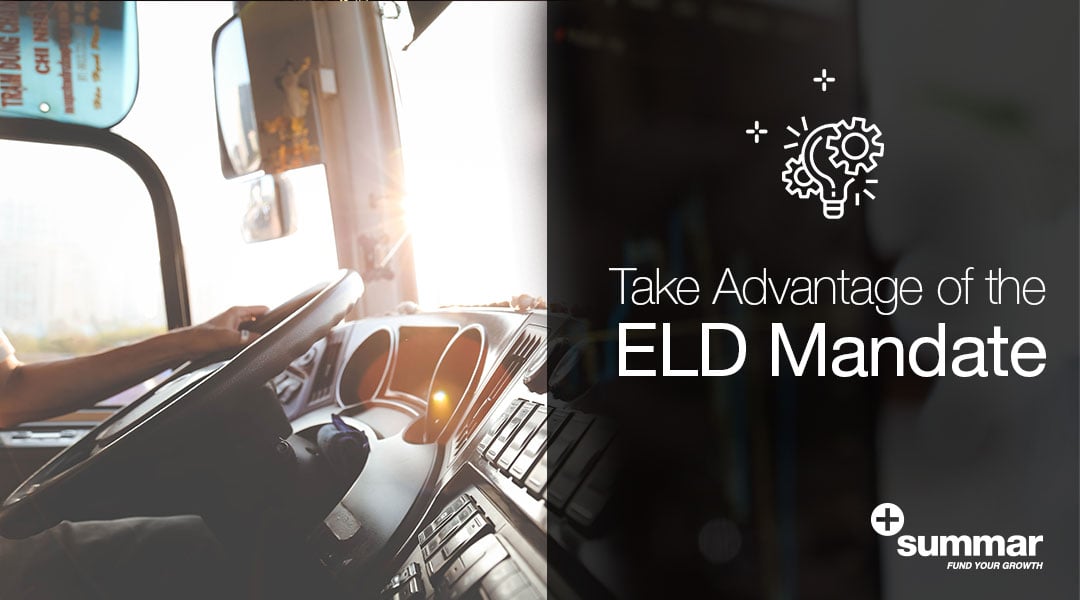 Not all trucking companies are taking this regulation seriously, meaning that on April 1st, 2018 load prices will go up due to driver shortage. Brokers will have to pay more because drivers will have a limit on the hours they can drive in a day. This will provide a great opportunity to become more profitable and to increase your customer base. Are you prepared to take full advantage of the opportunities that the ELD Mandate will create?
Additionally, most providers have the equipment on back-order, so the earlier you sign up, the more likely it is you comply by regulation deadline.
Don't be left behind, become ELD compliant now!
What is the ELD Mandate?
In 2012, the United States Congress enacted the "Moving Ahead for Progress in the 21st Century" bill, or, more commonly referred to as MAP-21. That bill, which also outlined the criteria for highway funding, included a provision requiring the FMCSA (Federal Motor Carrier Safety Administration) to develop a rule mandating the use of electronic logging devices (ELDs).
What are ELDs and how do they work?
An electronic logging device is an instrument connected to the truck's computer that records a vehicle's drive time. Once integrated to a driver's phone or tablet through a mobile app, it can provide information on engine status, hours, idling, vehicle movement and miles driven. Reports can then be viewed, printed or emailed to an inspection officer upon request.
When does it go into effect?
Inspectors will begin issuing citations for non-compliance with the federal ELD mandate on December 18th, 2017. However, the 10-hour Out-Of-Service order associated with non-compliance with the mandate will begin April 1st, 2018.
General Compliance: December 18th, 2017
Commercial motor carriers are required to begin using either an approved AOBRD (Automatic On-Board Recording Device), EOBRD (Electronic On-Board Recording Device) or registered ELD on or by this date. There will be a transition period until April 1st, 2018 when ELD will be completely enforced.
Full Compliance: December 16th, 2019
For vehicles currently equipped with an AOBRD/EOBRD. By this date those must be upgraded or replaced by ELDs.
Who does it affect?
Every company operating a commercial motor vehicle. It is estimated more than 3 million truck drivers will have to comply with the rule.
Who is exempt?
Trucks manufactured prior to the year 2000
Carriers that only perform short hauls within a 100-mile radius
Trucks currently using AOBRD (automatic on-board recording device) have until December 16th, 2019 to comply
Are there penalties for not complying?
Yes. Fines will be as much as $16,000 per incident with the possibility of temporary or even permanent shutdown of your company.
How much will this service cost and where do I get it?
There are many companies offering this service, with different types of plans which range from $15 to $35 per month. Below you will find a few that we recommend, and they also speak Spanish:
For the full vendor list, you can visit: https://csa.fmcsa.dot.gov/ELD/List
Do I need to purchase any additional equipment?
No. All you need is a mobile phone or tablet that can be connected to the ELD equipment. Currently, most vendors offer ELDs that are compatible with Android and iOS operating systems.
Other advantages
Reduce paperwork, eliminate mistakes and have more time to drive
Faster inspections
Prevent accidents from over-worked drivers
Savings of more than $700 per year on paperwork
Fleet managers will have access to driver's e-logs, and their hours of service on a real-time basis