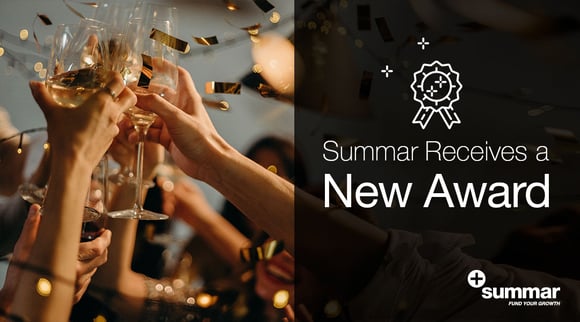 Miami, November 10th, 2020 - One of our commitments and brand values is to WOW our clients every day. We work hard to offer them an unbeatable product and sensational customer service. Their trust is our first motivation! And this has allowed us to grow as a company.
Along this road, Quantum Growth Advisors HMG has awarded us with the Spirit of Excellence Award 2020 Growth Mindset at their 7th Annual Top Executive Event in October of 2020.
According to Aquiles Nunez, CEO of Quantum Growth Advisors HMG, "Summar has doubled the size of their business leveraging on their discipline and focus, to execute their strategy, agility to adapt to a new environment, and through the highest level of employee engagement and leadership."
This award is just one more motivation to keep offering the best possible service, adapting to the market's rhythms, and innovating, always to fund our client's growth easily, quickly, and safely.
About Summar
We are a no-hassle funding company. We believe in simplifying the funding process for our clients so they can reach their full growth potential. We accomplish this by making sense of the challenges they face. We are leaders in factoring and supply chain finance for fast-growing scale-ups and freight companies. We have worked with over 5,000 companies, funding over $3 billion in working capital with personalized service, and excellent customer satisfaction.