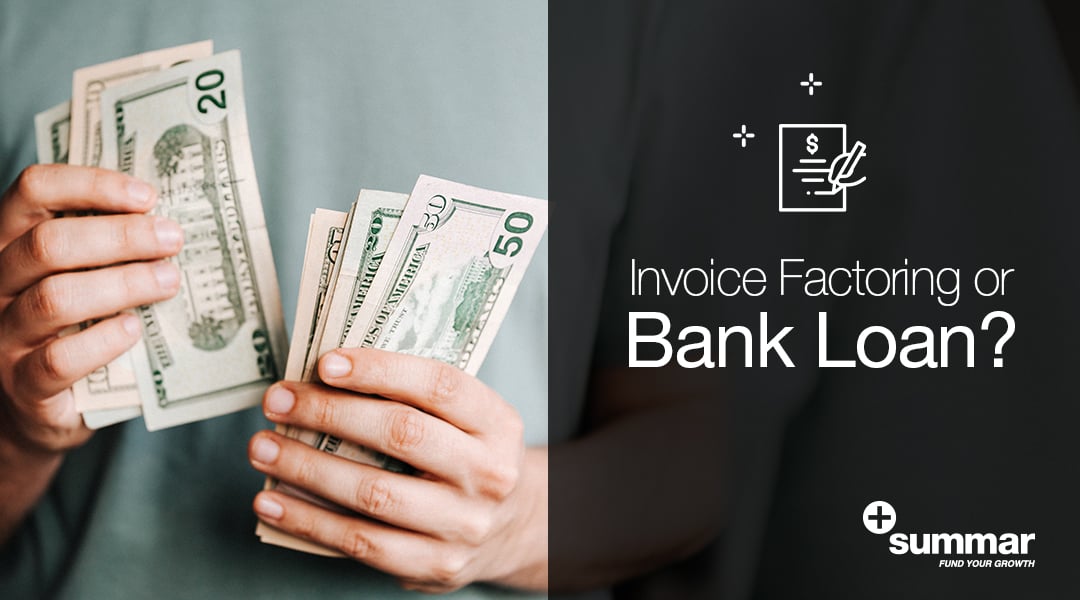 When choosing a financing option for your company, it is important to consider all the possibilities available. Depending on your business stage, the reason why you require additional funding, and the credit score of your company, there is the best choice for you. In this search, entrepreneurs usually contrast Invoice Factoring vs. Bank Loans, and the choice is determined by the speed of payment, commissions, and the way it will reflect in your financial statements. Discover here
Bank Loan
To stop paying a bank loan, be it mortgage or personal, leads to serious problems. Generally, in budget management, the timely payment of debts must be a priority over other expenses, no matter what. One of the biggest mistakes is choosing to stop paying a loan as a solution to an economic problem because far from being a solution, it will serve as a trigger to more grievous problems.
Banks make decisions that are difficult to negotiate. By the time you fall behind with the first installment, the bank will apply default interests that are notoriously higher than average interest rates. At the same time, the bank will charge you a very high commission for collecting unpaid installments. This type of commission and their interests are accumulated to the original debt, which will result in a directly proportional consequence, and every day you get pulled deeper into the sea of indebtedness. The bank, logically, will continue to claim payment for a while.
At the end of this term, the outcome depends on the type of loan and the assets you possess. This is a very common and normal process for banks which they are always ready to embark on, even with the slightest delay with payment.
Does this sound complicated? Yes. Does your company face a risk? Sure. Are you more concerned about keeping your company afloat than investing in the capital? Unfortunately, this is mostly applicable to start-ups. Debt, regardless of the form, is an inevitable challenge that all companies must tackle at any time. To start as a business, you will most likely have to incur some form of financial expenditure to stay on your feet.
Invoice Factoring
Invoice Factoring is a very advantageous solution for companies in need of working capital. It is a simple and fast financing solution perfect for companies that cannot wait weeks or months to receive payments from their customers and do not wish to incur debt. How a company can benefit from choosing to sell their invoices over a bank loan are key to avoid problems that can later harm your company.
Starting with the cash flow, it is essential to have enough cash to continue producing the raw material in an industrial company. For example, the solution we offer to companies is the possibility to obtain funds within 24 to 36 hours (approximately), instead of waiting for 60 to 90 days which is the usual time it takes to get normal bank financing. This presents them with the advantage of not getting stuck or falling behind in payments and keep operating every day.
Another advantage provided by invoice factoring is offering companies the option to obtain a solid source of working capital for the sale of your invoices and pay a reasonable fee as a discount on the nominal value of your invoice at the time of selling it.
Invoice factoring is a form of financing that allows for minimum risk to your company. How does this work? Invoice Factoring assumes the role of reimbursement if your client does not complete the payment of the invoice. This allows you to obtain an advantageously important cash advance, with the insurance of not having to worry about returning said funds. Invoice Factoring helps keep the company's credit secure, no matter what happens after the invoice is taken into account. This is because your company does not need to have a credit history, since the decision is based on the creditworthiness of your buyers and not your company's.
Are banks a delayed entity with their procedures? Yes, that is a feature that makes invoice factoring important and unique; the efficiency and compliance of the service given to your company. Time is money, especially in a company motivated to grow and develop every day, provide employment opportunities, and seeks investors, customers, and buyers. It is, for this reason, that time is indispensable.
Banks require a long approval process, practically for any type of procedure. Invoice Factoring is a service that will provide you with the financing you need to boost and motivate your business to grow significantly as soon as possible - in days or a couple of hours, but not in long weeks or months while waiting for an answer. There is no faster financial service available in the market.
The results that invoice factoring provides over any other loan method are beneficial:
You will receive the money you are owed faster

You will not have to go into debt to keep operations running and your business afloat
You will pay a lower discount rate than a traditional bank loan
It will have a faster, less stressful, and simpler process than if you handle it with any other type of service

Only your invoice will be reviewed and not the financial statements of your company
Discover our Invoice Factoring Services
Summar Financial has focused from the beginning on promoting excellent service and work ethic. Our company has an excellent digital platform where a bilingual staff can help you comprehend: how we work, our methods, logistics as well as our concept of invoice factoring.
We guarantee to provide you with an excellent solution for your company. Apply now!