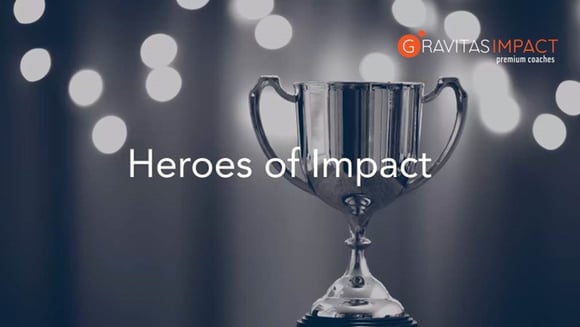 July 1, 2020. During a Summit held by Gravitas Impact Premium Coaching Organization, Summar, a factoring company based in Miami, was awarded the "Growth Company Award."
Gravitas assessed more than 500 fast-growing companies across the US, recognizing 9 of them. Summar, along with three other companies, was recognized in the mentioned category
The Global Summit was held on June 18 and 19 by Gravitas Impact Premium Coaching Organization
Gravitas reviewed 500 fast-growing companies and recognized 9 out of those 500
Gravitas chose Summar for their customer-centered strategy and their culture on accountability and core purpose
The coaching organization acknowledged Summar for the "sustainability and profitability of the business, and the culture of accountability based on its values and driven by its core purpose." The recent Covid-19 pandemic has shown the resilience, discipline, and focus that the company has created to leverage the opportunities of the market to be able to help their clients fund their growth.
Álvaro Otoya, CEO of Summar, mentioned: "Our success is driven by our core purpose: Fund and drive the growth of our clients while we create an organization that provides opportunities for those in our company committed to growing."
Álvaro and his strong leadership team, with the support from their Senior Business Coach, Aquiles Nuñez, have created solid company strategy, which has enabled the team and the company to adapt quickly to changes in the industry and the environment. Summar's customer-centric approach has also led the employee engagement to be above the industry's average.
Summar's strategy has also focused on strengthening its operations center in Colombia, which has helped them create a substantial differentiator in a very competitive market.
As the CEO puts it: "External events are just opportunities to grow and serve our clients."
Summar's recognition in the Global Summit shows that a company's success is based on its leadership as well as its commitment to serve its clients. It also proves that a strong culture, values, and accountability leads a company on the right path.
Context:
Gravitas Impact Premium Coaching (https://www.gravitasimpact.com/) is a leading global business coaching organization for fast growing mid-market companies.
Summar Financial is a Factoring company based in Miami with over 15 years of experience in the factoring industry and financial services. Founded in 2004, Summar has focused in covering the financial needs of growing businesses around the world and domestically as well as helping the US freight industry.
For More information, contact:
Martha Hernandez
mail: mhernandez@summar.com
Marketing Summar
mail: marketing@summar.com