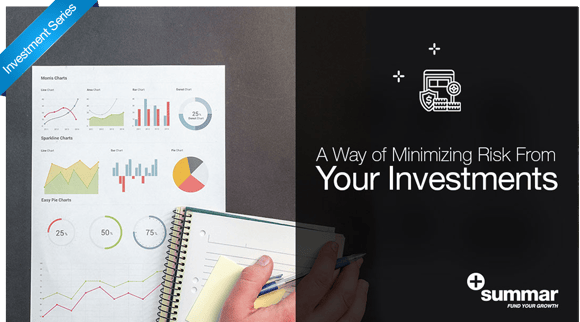 Throughout your company's life cycle, you will require personalized strategic directions that allow you to face each stage's challenges. The transition between phases involves different efforts that will guide you in the way of continuous growth. One of these corresponds to the investments you must make to support the increase of your operation and the execution of new processes. For properly investing in your dreams, factoring is one of the best options to avoid any hassle.

Getting closer to your goals implies constant daily work, projected into the future. From measuring your net results, enhancing your new business searches, and improving your operations; to investing in equipment, fleet, and resources that adapt to the requirements of your customers and the market. To achieve this, you not only need to have a growing number of clients and contracts; You will also require an optimal cash flow that allows you to make safe investments.
We know that reaching an ideal cash flow is challenging. The current market requires you to offer comfortable payment terms for your clients that can affect your finances' proper functioning. If you decide to invest, this uncertainty can harm your relationship with your suppliers, since your accounts payable status will depend entirely on your brokers' payment behavior. When you carry out a continuous expansion process, not having the necessary resources to keep up to date represents a latent risk. You don't want to stop your scaling up because of this, do you?
To ensure that your investments always represent a positive impact on your company's evolution, you can rely on personalized factoring services, which will help you turn risks into opportunities. Keep betting on competitiveness, accepting all the loads from your brokers because you can attend them without any mishap. You can also invest through leasing and other types of credit options without worries; receiving your transported loads' payment in the shortest time possible will allow you to make your payments on time.
Factoring is not only an optimized tool for small and medium-sized businesses with an accelerated growth capacity, but it's also a permanent guarantee that your company has the necessary liquidity to take on new challenges immediately. Although investments require planning over time, the best opportunities do not wait.
Besides, you will access a financial system that does not affect your creditworthiness, allowing you to improve your credit score with banks and other financial entities. Our evaluation of your profile depends entirely on your clients' payment capacity, so you should not worry about lowering your expectations to acquire new bank debts that help you grow.
Learn more: Simple Tips To Improve Your Negotiation Skills With Freight Brokers
How do we make it? At Summar, we offer you fast and easy freight factoring services, tailor-made to your business. We receive the invoices that you issue to the brokers for each load, and we fund you in as fast as in 2 hours. We also will be in charge of collecting from your clients within the terms established in each invoice. You'll have nothing to worry about! If your cash flow follows at the same speed at which you make your deliveries, all purchases and disbursements to your suppliers will be on schedule, without interrupting any of your growth plans.
To reduce the risk to the lowest possible level, you will also receive an exclusive benefit of Summar, which will substantially protect your factoring operations. You'll have first-hand access to our credit guarantee, which covers you if one of your clients doesn't pay their bills due to causes beyond your control. We'll take care of it, so you don't have to give your money back, ever!
Get in touch with one of our sales executives to get a quote here!