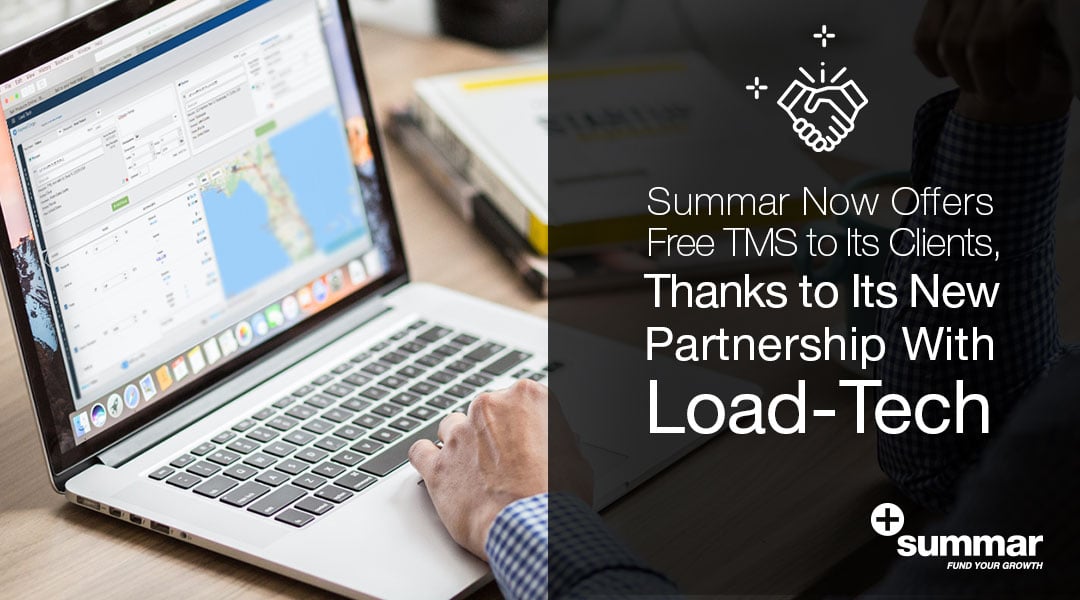 Miami, February 5th, 2021-
The unpredictable acceleration of digital transformation in 2020 has made it practically mandatory. After a challenging year, creating solutions that allow company-owners to be at the forefront of business management is Summar's priority. Today, Summar presents the product of its partnership with Load-tech: a brand-new Transportation Management System tailor-made for small trucking companies.
With Load-tech, the benefits of a TMS are no longer reserved for large companies. This solution provides precisely the features small carriers need to help them with manual, ineffective processes that keep their business from reaching its full potential. As Alvaro Otoya, President of Summar, puts it: "Better business control and visibility equal better decisions. We care about our truckers' growth".
Through this partnership with Load-tech, Summar will give its clients a new level of control of their operation, for free. It will be a complimentary service, exclusive to Summar's clients. Some of the benefits of Load-tech TMS include:
Quick and easy set-up

Better communication with truck drivers

Easy assignation and real-time tracking of your loads

Consolidation of the data needed for tax calculation

Faster transactions with brokers, shippers, and your factoring company

Seamless control of your costs per journey

An effortless request of fuel advances
All of them, optimized for small trucking companies.
About Summar
Summar Financial is a no-hassle funding company. Summar believes in simplifying the funding process for its clients so they can reach their full growth potential. They accomplish this by making sense of the challenges their clients face. Summar is a leader in factoring and supply chain finance for fast-growing scale-ups and freight companies. They have worked with over 5,000 companies, funding over $3 billion in working capital with personalized service and excellent customer satisfaction.
Contact information:
Martha Hernandez
Marketing Director
Summar Financial
mhernandez@summar.com